Shalam Israel, we are the Israelite School of Universal and Practical Knowledge of 1 West & 125th st, Harlem New York. Our purpose is to teach and wake up the true Hebrew Israelites of biblical antiquity, today known as so called Blacks, Hispanics and Native American Indians.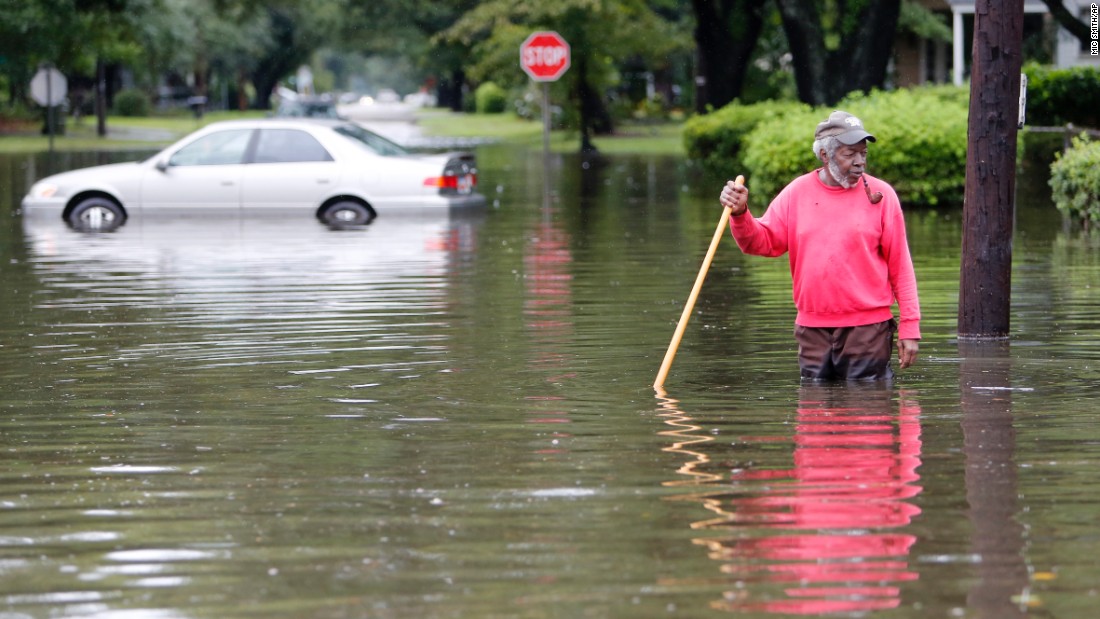 The devastating flooding hitting South Carolina has reached catastrophic levels. At least seven people have been killed, hundreds have been rescued, and many are without water and power, reports CBS News correspondent David Begnaud.
More than 18 inches of rain fell in just 24 hours in parts of Columbia--more than a third of what this city will see all year--leaving nearly 30,000 people without power.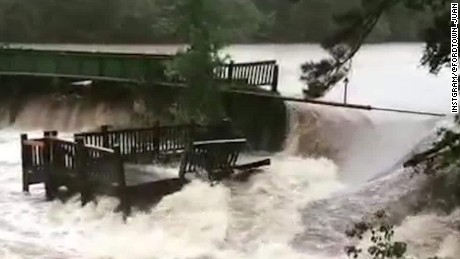 At least five dams have been breached in Lexington and Richland counties, flooding those communities and prompting county officials to issue a curfew.
Amos‬ ‭3:6‬ ‭Shall a trumpet be blown in the city, and the people not be afraid? shall there be evil in a city, and the Lord hath not done it?
YAHAWAH, the Most High Power Is responsible for the weather. Christianity has brainwashed us to believe that the God of the bible is only a benevolent being with the incapacity for any other emotion. This couldn't be further from the truth. We serve a mighty and terrible power who at one time drowned the entire earth in a great flood, saving only 8 souls for the disobedience of men. A trumpet is blown in the city to warm them of danger or to prepare for war. This sound signifies that the city may be under attack or about to be laid siege. Well when evil happens in a city the Most High power is behind it. The Most High is a boss who does what all bosses do, give orders. These orders sometimes entail death and destruction much like we are witnessing on the news.
Job 5:10 Who giveth rain upon the earth, and sendeth waters upon the fields:
Who does this? Who is responsible? There is only one! YAHAWAH the Most High Power of Israel. He is responsible for the weather patterns of all shape or form. Esau, the so called white man can plan but will never be able to withstand the Most Highs agenda. His arms are too short to box with God no matter how much he may attempt to.
Nahum 1:3 - The LORD [is] slow to anger, and great in power, and will not at all acquit [the wicked]: the LORD hath his way in the whirlwind and in the storm, and the clouds [are] the dust of his feet.
When hurricanes hit and tornadoes rip up the midwest we know and understand who is responsible. These are the Most High's judgements which are executed flawlessly by the host of heaven, his angels.
Proverbs 8:28 - When he established the clouds above: when he strengthened the fountains of the deep: 29 When he gave to the sea his decree, that the waters should not pass his commandment: when he appointed the foundations of the earth:
The Most High controls the tide of the ocean that they do not sweep us away on land. These broken levees and flooded dams are all the workings of the Most High. He is in control of all we see and don't. America has angered our God for taking his people into their possession. Vengeance is now being played out around the world and the heathen will know his great and terrible power.
Exodus 8:20 - And the Lord said unto Moses, Rise up early in the morning, and stand before Pharaoh; lo, he cometh forth to the water; and say unto him, Thus saith the Lord, Let my people go, that they may serve me. 21 - Else, if thou wilt not let my people go, behold, I will send swarms of flies upon thee, and upon thy servants, and upon thy people, and into thy houses: and the houses of the Egyptians shall be full of swarms of flies, and also the ground whereon they are.
22 - And I will sever in that day the land of Goshen, in which my people dwell, that no swarms of flies shall be there; to the end thou mayest know that I am the Lord in the midst of the earth
23 - And I will put a division between my people and thy people: to morrow shall this sign be.
The Most High controls every aspect of nature, animals and insects included. While we were in ancient Egypt he made a clear distinction between the people he hated and those he loved. The Most Highs chosen people are so called black, Hispanic, and native Indians. We are those he favored. The Egyptians of antiquity are Hamites, so called Africans. For touching his holy people our Power plagued Egypt with curses from nature. The Egyptians would be effected while our land and families were untouched by the wrath of God. We must repent and return back to the Most Highs commandments in spiritual Egypt, America. Once we accomplish this task again will we be separated and spared from the judgements of this land. All Israel is to join their brothers in the ISUPK and turn back to YAHAWAH.
Join us every Monday night live, with Commanding General Yahanna from 9-11pm, at www.ISUPK.com.Listen in live on Blogtalkradio @ 718-506-1384 to the Most controversial radio show ,The Grill. We have free live online classes, Tuesday through Friday from 7-9pm EST, on the website or call in on Skype @ 215-586-4851.
Join the Isupk every Thursday night/Friday morning live from 12-2 am eastern time on our new radio show Israelite vibez on WLNK Linkage Radio. As we break down Scriptures, current events and biblical prophecies. You can tune in on 101.5 fm.You can also stream it live on isupk.comIf you'd like to tune in over the phone dial 712 432 6858. For a question or a comment dial 914 662 6060. You can also follow us on Twitter @israelite_vibez to post a question or a comment and have it answered live on air!
Don't forget to pay your tithes and your freewill offerings. Tithes is a commandment from The Lord to give 10% of your increase and earning to the men of the Most High. Support the truth by donating and receiving audio CD's with 1 hour long teachings, DVD's with Video Footage from Street Speakings, along with official authentic Hebrew Israelite garments and accessories to represent your nationality.
Gather yourselves together with your brothers in this Holy War. Get down with this body, and build this nation up right for the Most High and Christ.