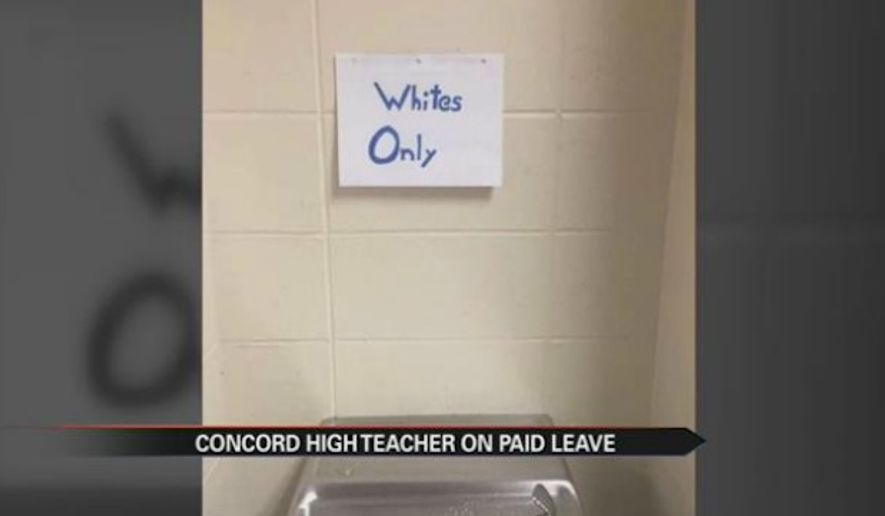 An Indiana high school teacher has been placed on administrative leave after students posted "Whites Only" and "Blacks Only" signs near school bathrooms and drinking fountains as part of a social studies assignment on segregation.
READ THE FULL ARTICLE HERE AND TELL US WHAT YOU THINK!
Deuteronomy 28:37 And thou shalt become an astonishment, a proverb, and a byword, among all nations whither the Lord shall lead thee.
Ezekiel 35:5 Because thou hast had a perpetual hatred, and hast shed the blood of the children of Israel by the force of the sword in the time of their calamity, in the time that their iniquity had an end: