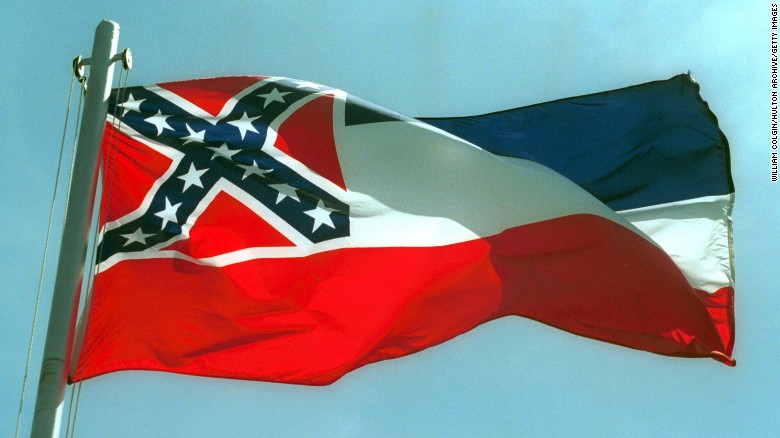 The Mississippi State flag is the last remaining state flag that contains a Confederate emblem.
Mississippi Gov. Phil Bryant on Thursday defended proclaiming April as Confederate Heritage Month in his state.
Earlier this month, Bryant quietly issued his proclamation, saying people should "earnestly strive to understand our heritage."
Read the full article here and tell us what you think!
5 Because thou hast had a perpetual hatred, and hast shed the blood of the children of Israel by the force of the sword in the time of their calamity, in the time that their iniquity had an end:
6 Therefore, as I live, saith the Lord God, I will prepare thee unto blood, and blood shall pursue thee: sith thou hast not hated blood, even blood shall pursue thee.
20 He hath put forth his hands against such as be at peace with him: he hath broken his covenant.
21 The words of his mouth were smoother than butter, but war was in his heart: his words were softer than oil, yet were they drawn swords.