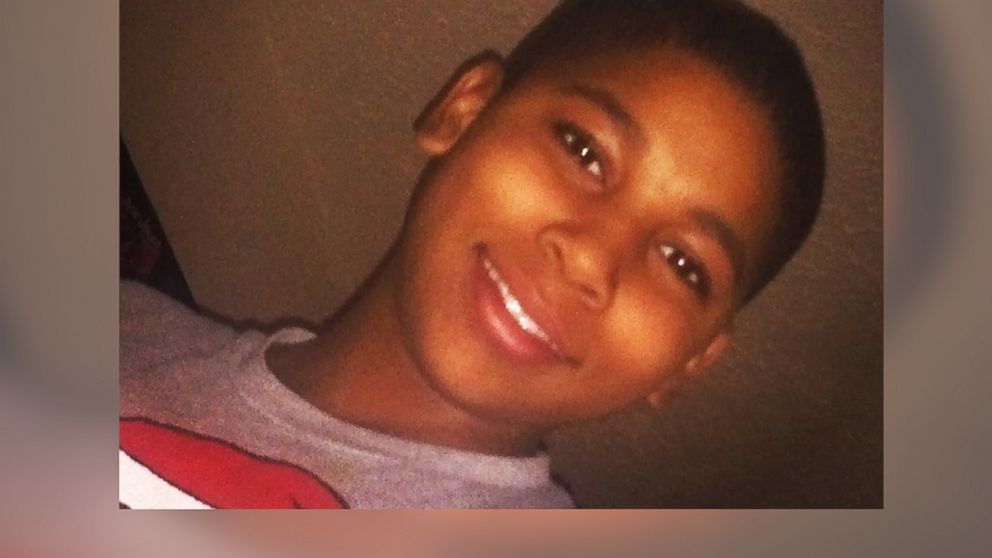 Tamir Rice, 12
A 12-year old boy died early Sunday morning after Cleveland police fire two shots as the boy pulled a fake weapon from his waistband. (Nov. 23)
Police officers in Cleveland fatally shot a 12-year-old boy wielding what turned out to be a replica gun after receiving a 911 call saying a juvenile was scaring people with a gun that probably was fake.
The boy was shot in the torso after officers responded to reports of a male waving a gun in the playground area of the Cudell Recreation Center about 3:30 p.m. Saturday, the Cleveland Division of Police said in a statement.
Officers told the boy to raise his hands. He did not comply, instead reaching to his waistband for the gun, and was shot, the statement said.
The shooting comes amid a continued nationwide focus on police incidents, including the ongoing grand jury investigation in Ferguson, Mo., and the fatal shooting of a Florida policeman during a house fire outside Tallahassee on Saturday.
The Cleveland boy was rushed into surgery at MetroHealth Medical Center but died Sunday, WKYC reported.
The Cuyahoga County Medical Examiner's Office identified him as Tamir Rice, the station reported.
Police released the 911 call from a man who said he was across the street from the park.
"There is a guy with a pistol, it's probably fake, but he's pointing it at everyone," the caller says. The caller later repeats that the gun is probably fake, and adds that "he's probably a juvenile."
The gun was found to be an "airsoft"-type replica gun, a BB-gun type gun that resembled a semi-automatic pistol. The orange safety indicator was removed.
Deputy Chief of Field Operations Ed Tomba told Cleveland.com that the incident was "very, very tragic."
"We don't come to work every day and want to use force on anybody," he said. "That's not what our job is. We're part of this community."
He said the boy did not threaten the officer verbally or physically, Cleveland.com said.
The police force and the Cuyahoga County Prosecutor's Office are investigating.
50 A nation of fierce countenance, which shall not regard the person of the old, nor shew favour to the young
51 And he shall eat the fruit of thy cattle, and the fruit of thy land, until thou be destroyed: which also shall not leave thee either corn, wine, or oil, or the increase of thy kine, or flocks of thy sheep, until he have destroyed thee.
5 Because thou hast had a perpetual hatred, and hast shed the blood of the children of Israel by the force of the sword in the time of their calamity, in the time that their iniquity had an end:
6 Therefore, as I live, saith the Lord GOD, I will prepare thee unto blood, and blood shall pursue thee: sith thou hast not hated blood, even blood shall pursue thee.